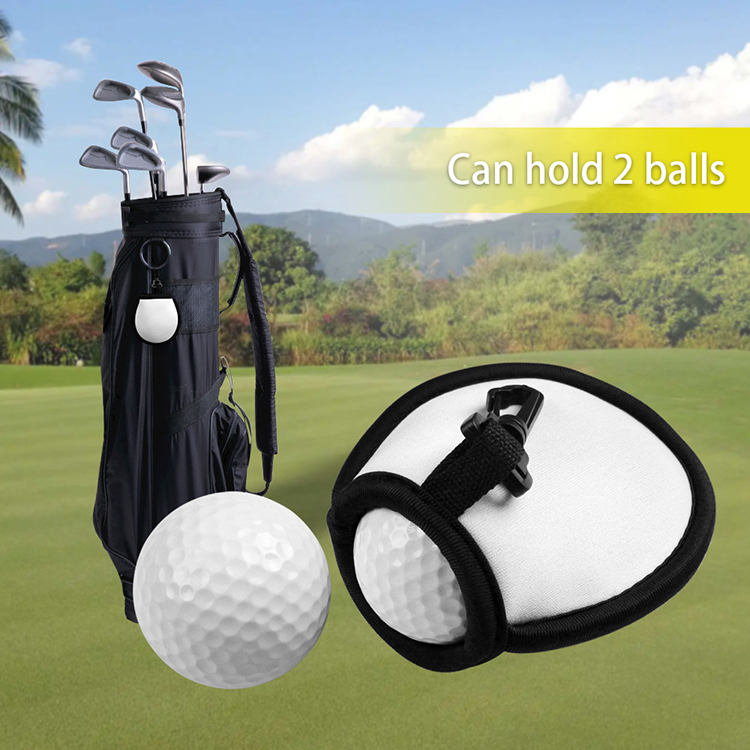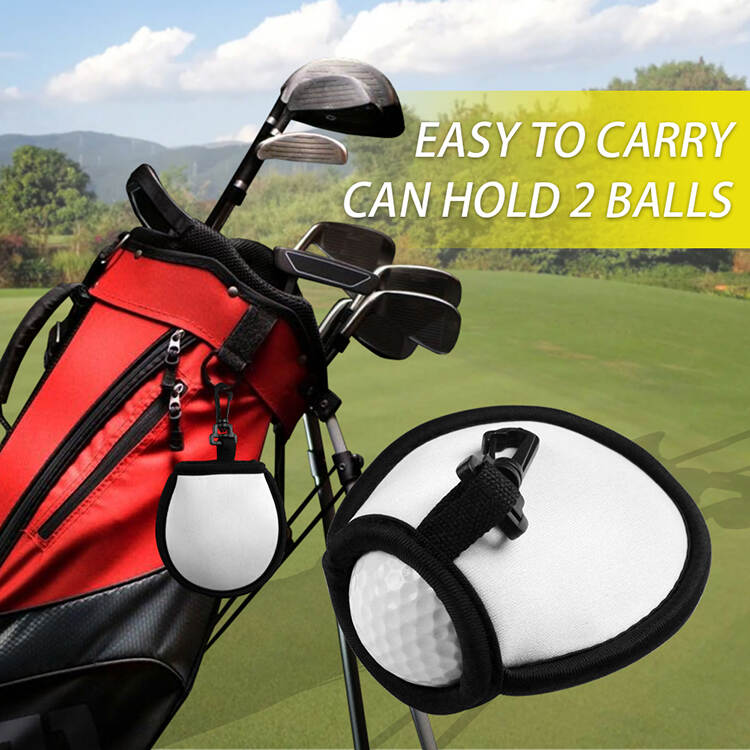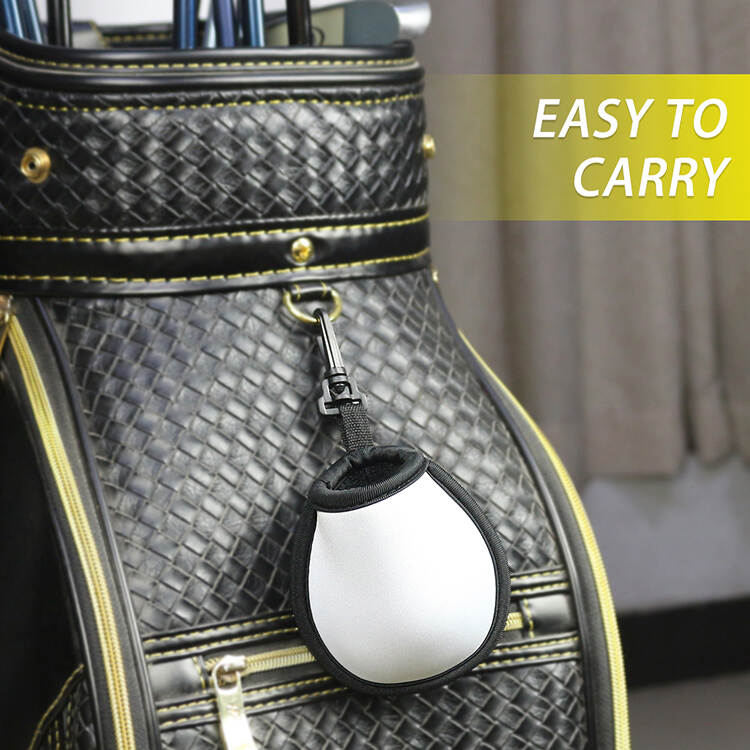 You will receive
The package includes portable golf ball pouches in white color, which are sufficient for your daily use, and also convenient for you to change and wash after being dirty. The outside diving fabric of the golf ball cleaner pocket is waterproof, which can keep the item inside stay dry; And the inside lining can be applied to clean your golf balls, which is very convenient for use.
Dual function
The golf ball washer bag not only can facilitate your daily carrying of the golf ball but also can facilitate your cleaning work after the golf ball is soiled; These two major functions bring you nice convenience. When your golf ball gets dirty, you can turn the portable golf ball pouch's lining outwards to clean it; And you can store the golf ball inside the portable golf ball pouch directly, and clasp the clip to your bags or other places.
Fits golf enthusiasts
The golf ball washer bag is a helpful tool for golf enthusiasts; It is convenient to use in daily golf competitions and games; You can share it with your families and friends who love golfing.
Product Feature
Clip design
The portable golf ball pouch is equipped with a clip, which is easy for you to carry when you go out for golf.
Easy to wash
The golf ball washer bag is easy to wash. You just need to wash it and air dry it.
Small in size
The portable golf ball pouch is small in size, which can be easily carried in the bag or pockets, fitting for outdoor golfing.
About Our Store
PIN MEI was established in 2013, specializing in golf Golf accessories and gifts. Strict quality control covers every Procedure, in order to make your purchase more convenient, we maintain a continuous supply.
Golf Ball Marker (Mark the location of the golf ball)
Golf Putter Head Cover (Protect your golf club)
Golf Necklace (The necklace can hold the ball marker, making it more convenient to carry)
Hat clip (The hat clip can hold the ball marker, making it more convenient to carry)
Divot Tool (Trim the trajectory of the ball)